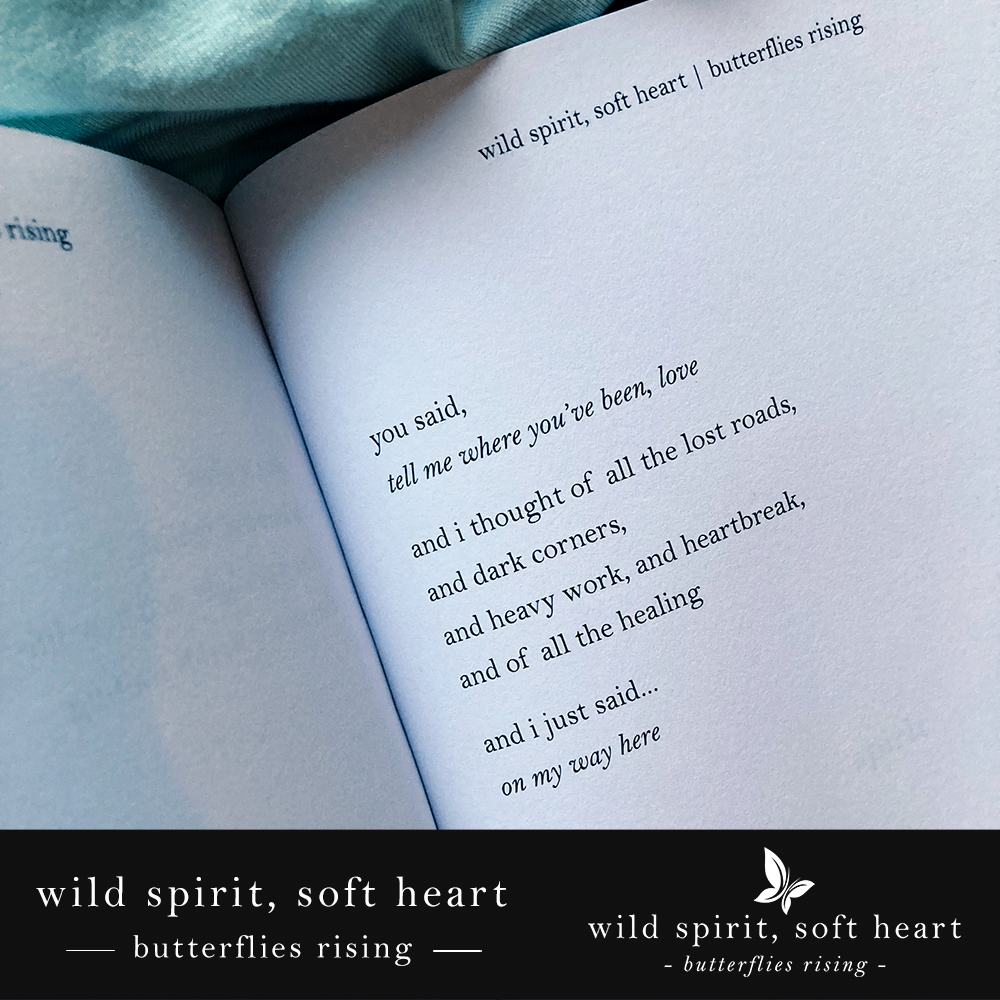 you said,
tell me where you've been, love
and i thought of all the lost roads,
and dark corners,
and heavy work, and heartbreak,
and of all the healing
and i just said…
on my way here
– butterflies rising
'you said, tell me where you've been, love and i thought of all the lost roads' is a poem by butterflies rising that is published on page 392 of wild spirit soft heart in the soul section of the book. The poem is something that butterflies rising originally wrote from a place of capturing the soulmate journey. The poem was about the long journey they take to find their way to each other, and how once they get there, it all makes sense, and none of it really matters anymore. However, once she published the poem on her blog, she immediately read it back to herself as a poem about a spiritual journey one takes, and she saw the poem had a whole entire different meaning, and that it wasn't just a love poem. She then wrote an additional poem called "the exhale" that was a continuation of the poem's story: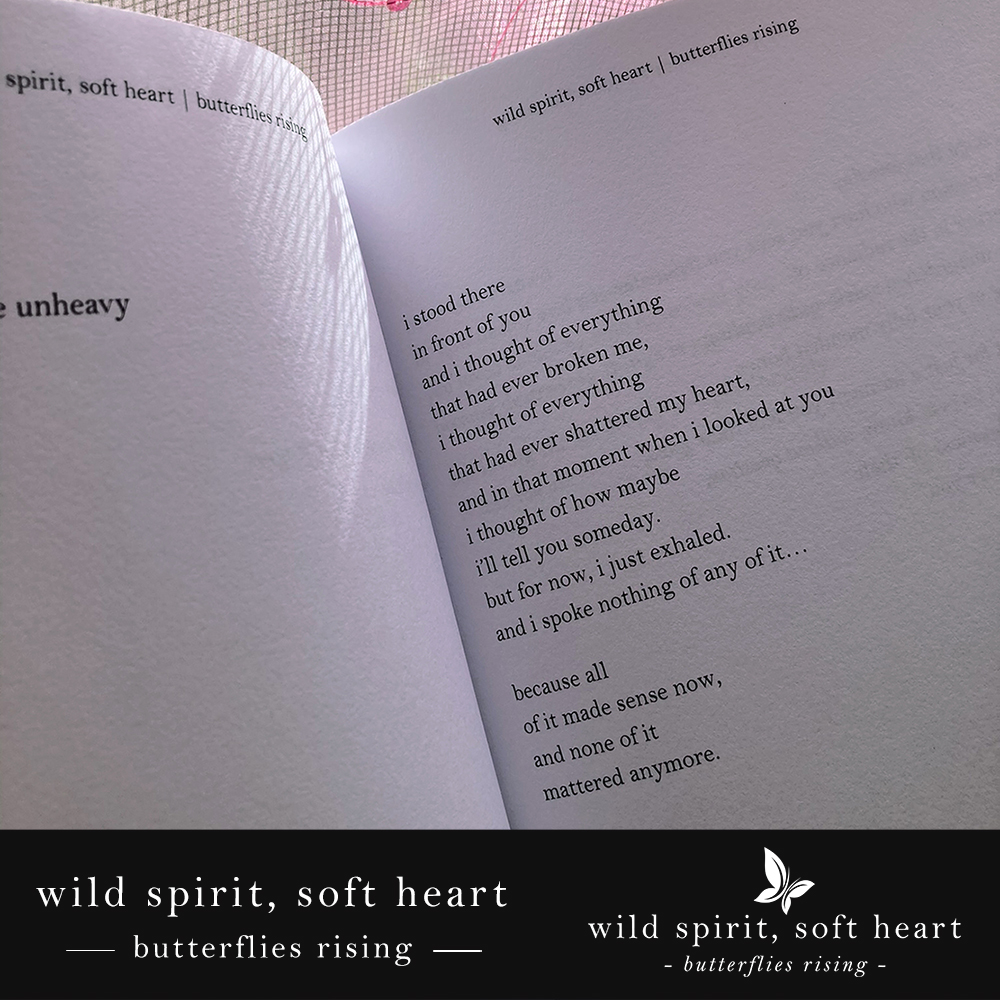 i stood there
in front of you
and i thought of everything
that had ever broken me,
i thought of everything
that had ever shattered my heart,
and in that moment when i looked at you
i thought of how maybe
i'll tell you someday.
but for now, i just exhaled.
and i spoke nothing of any of it…
because all
of it made sense now,
and none of it
mattered anymore.
– butterflies rising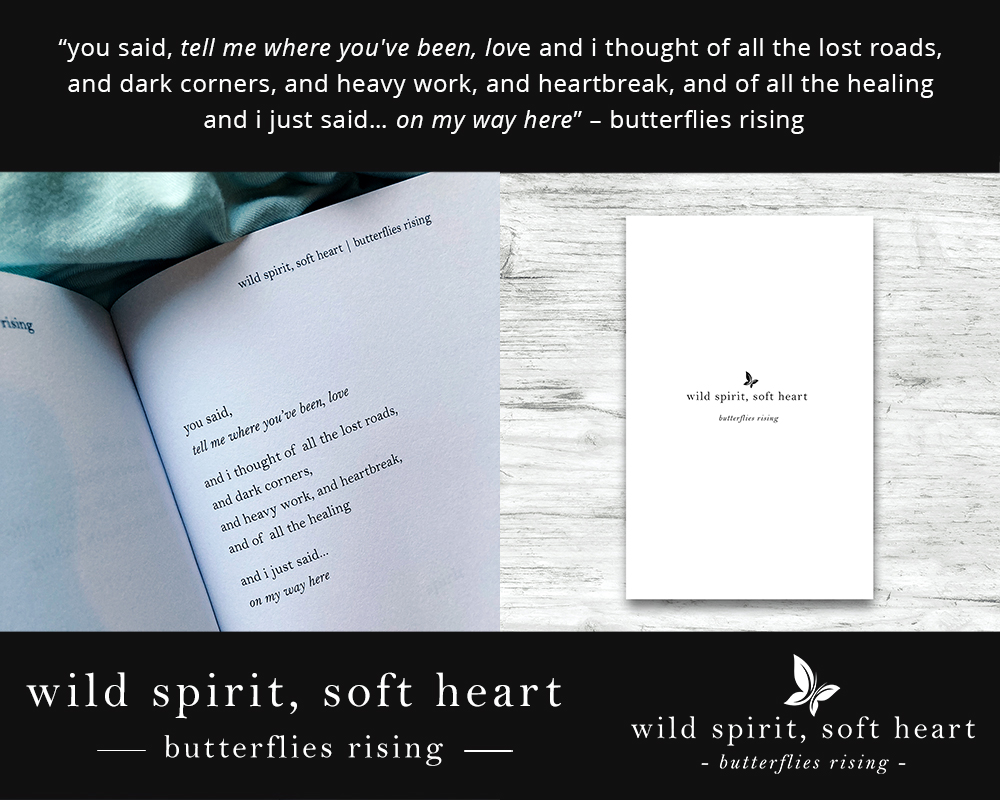 Copyright Information for you said, tell me where you've been, love