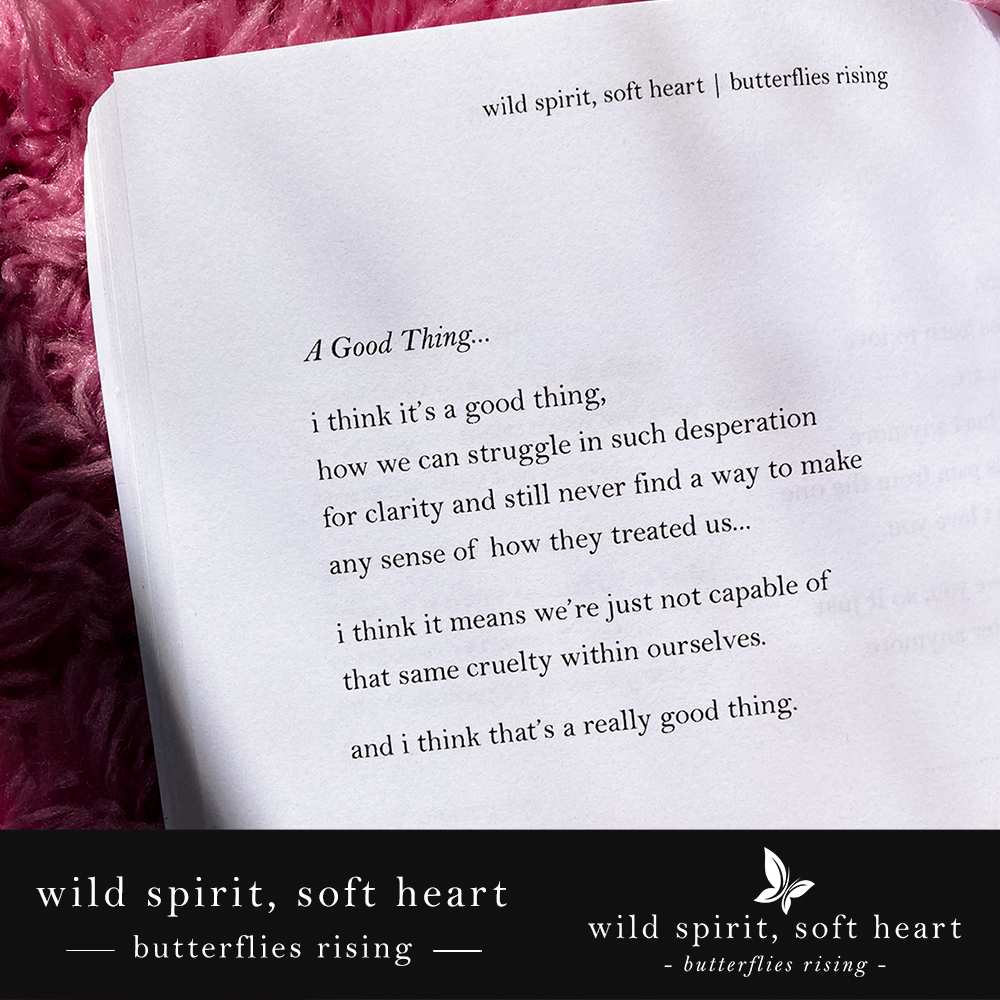 A Good Thing…
i think it's a good thing,
how we can struggle in such desperation
for clarity and still never find a way to make
any sense of how they treated us…
i think it means we're just not capable of
that same cruelty within ourselves.
and i think that's a really good thing.
– butterflies rising
The butterflies rising poem 'i think it's a good thing, how we can struggle in such desperation for clarity' is published in her poetry book 'wild spirit, soft heart' in the healing section on page 77. The poem was written about her experiences with narcissistic abuse and manipulation. She spent a long time digging into what she had been through and trying to understand and get clarity on narcissistic patterns and experiences, and she started to realize that s o much of it was never going to make sense to her heart. She also started to realize that maybe it wasn't supposed to make sense. Maybe it was a good thing that it didn't because it meant that she wasn't capable of hurting people in the same way, and that was something she should be grateful for.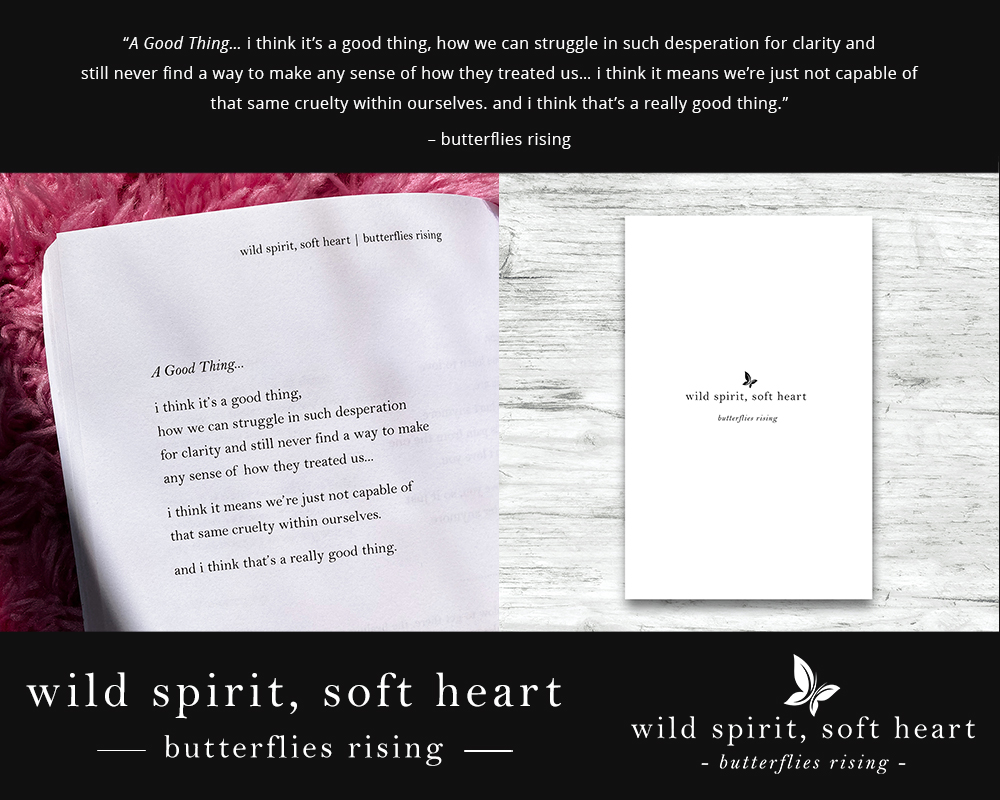 Copyright Information for you are such light. such brilliant light