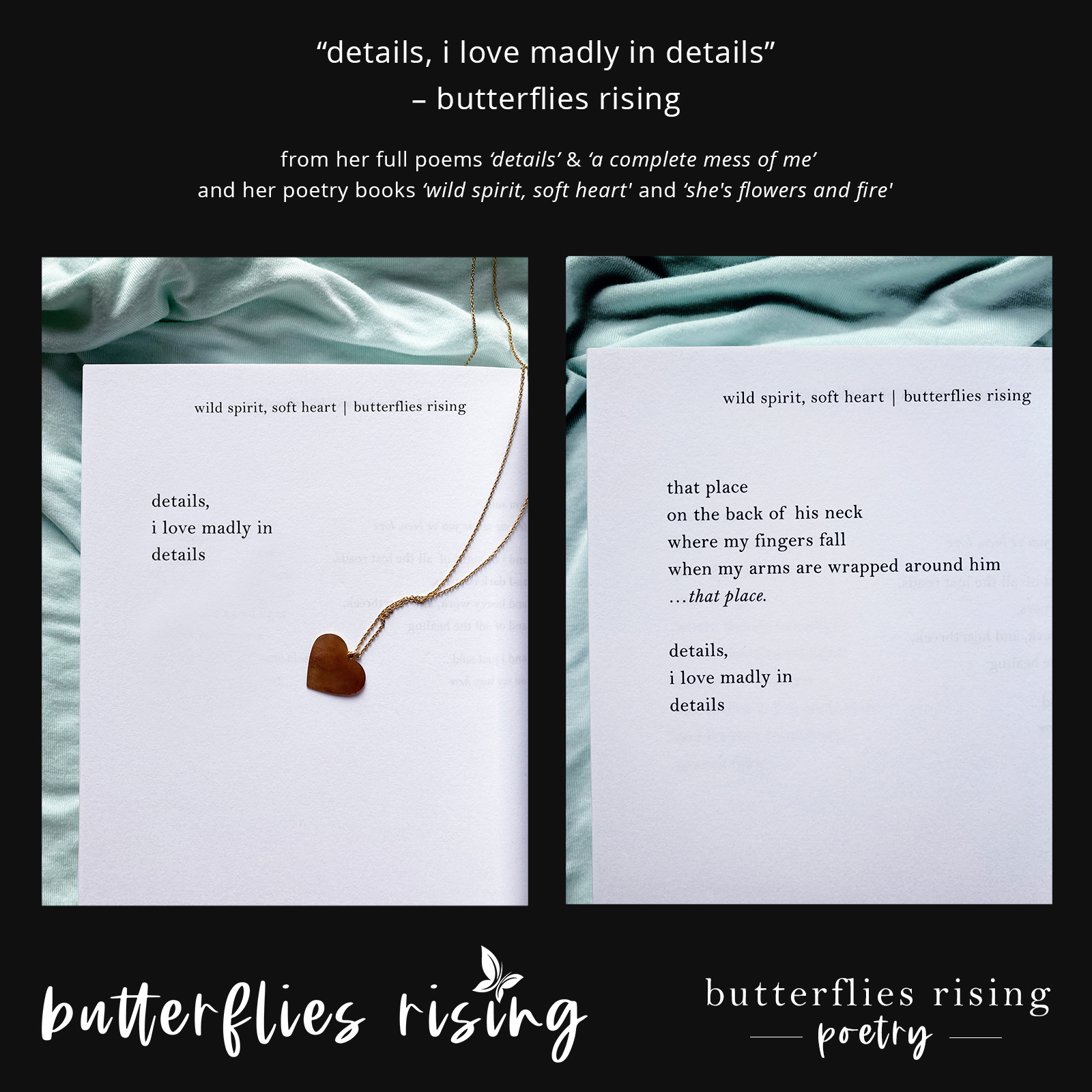 details, i love madly in details
– butterflies rising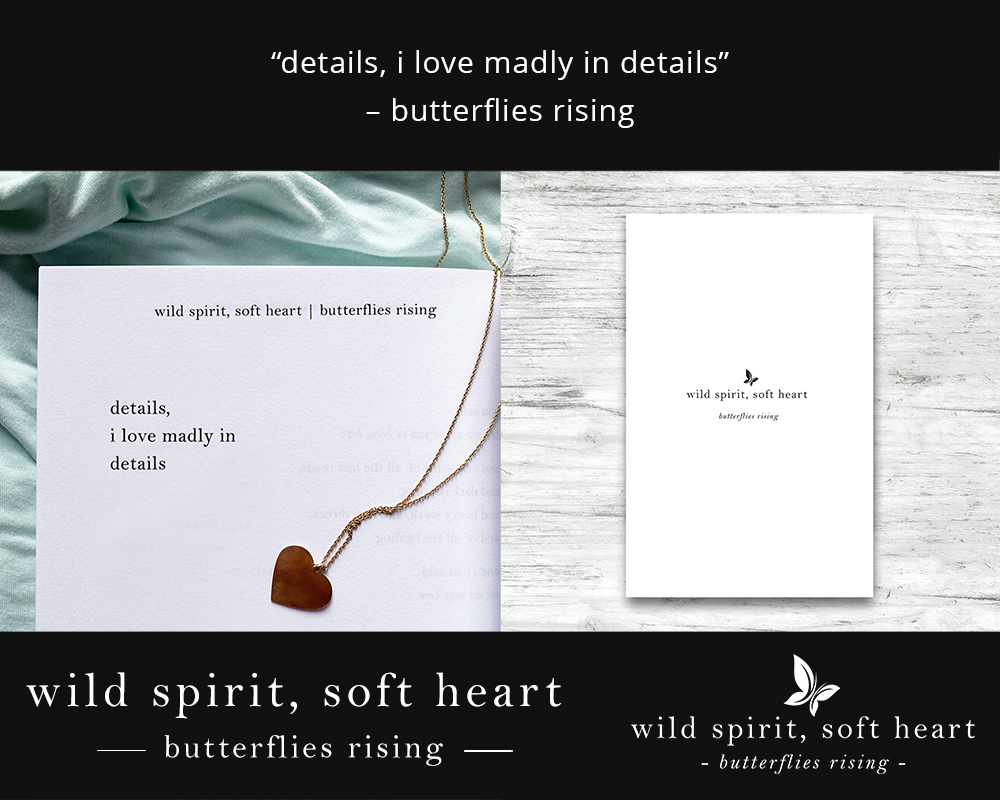 One of butterflies rising's oldest and first real love poems, 'details, i love madly in details' was written about her first love. He was the first boyfriend she ever had, he was her first kiss, and he was a deep connection in her life. And she loved his energy and his being and his passion and he was an incredibly beautiful presence in her life. The poem 'details' was written after a day they had spent together, and she couldn't stop thinking about that little place on the back of his neck where her fingers would fall when she was hugging him. He was a lot taller than her, so there was this certain place her fingers would reach, and it was just this little detail that affected her. And that's where the full poem came from:
that place
on the back of his neck
where my fingers fall
when my arms are wrapped around him
…that place.
details,
i love madly in
details
– butterflies rising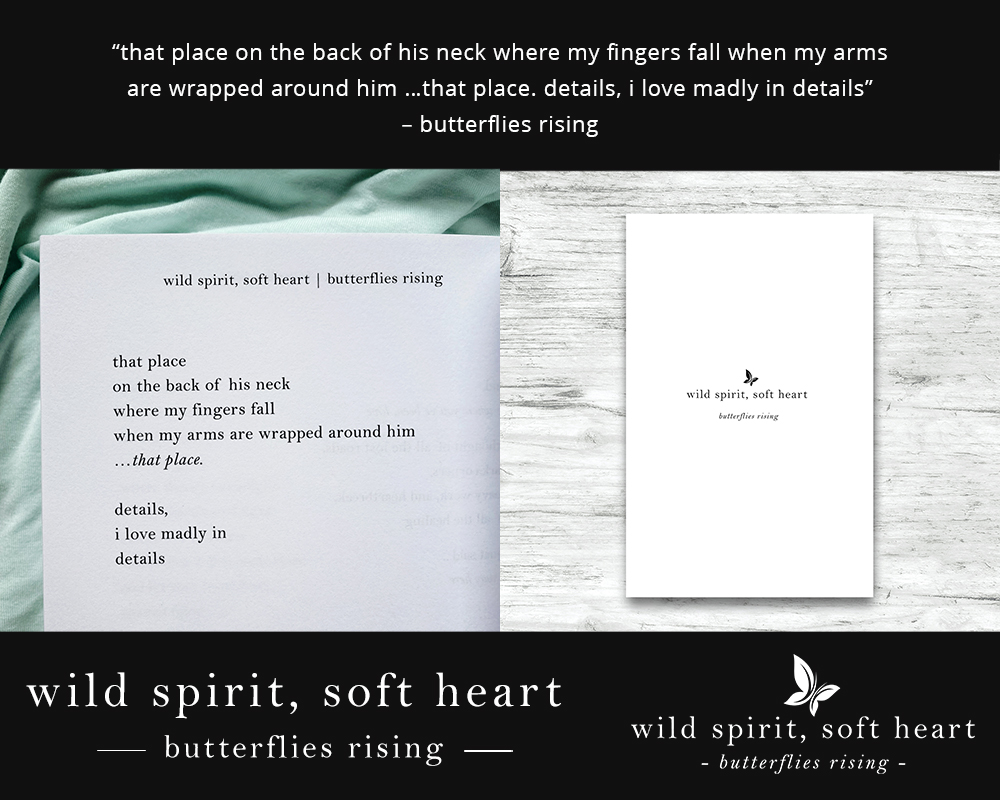 The original blog post of the details, i love madly in details quote